I am Jim Ross; a fully qualified driving instructor based in Dungannon. I am happy to collect my students from a convenient location (i.e. home, work or college) in Dungannon, Cookstown, Aughnacloy, Coalisland, Donaghmore or any of the surrounding local areas seven days a week.
I run a small family run business which was first established over 50 years ago by my father. I have been a driving instructor for the past twenty eight years, so have the necessary expertise to help my students whether they are learning for the first time or would just like to improve their existing skills.
I pride myself on teaching my students to become a safe and confident driver for life, not just to pass their test (but I do have an excellent pass rate!). I consider myself to be reliable and friendly and have been told that my calm attitude helps even nervous learners settle in quickly.
My lessons are available to book for either one hour, an hour and a half or two hours at a time. I'm sure you will find my prices very reasonable – I will match any genuine quote! I also offer discounts for block bookings and discounts are also available to students recommending a friend (including a 1 hour driving lesson completely free of charge)
Why Choose Jim?
I am a member of the Mid-Ulster Driving Instructors Association and an approved Driver & Vehicle agency instructor for your peace of mind. I also hold public liability insurance to the value of £1million.
Obtaining Your Licence
In the UK, driving tests are conducted by the Driving & Vehicle Standards Agency (DVSA). Check out the website at www.gov.uk , then click on the link for Driving and Transport. This contains all the information that learners and new drivers need to know.
Before you can learn to drive a car, moped or motorcycle you must apply for a provisional driving licence. If you already hold a valid full driving licence and want to learn to drive larger vehicles, minibuses or buses you will need to apply for provisional entitlement for these vehicles. You have to be 17 years of age to obtain a provisional licence, but you can apply up to three months before your 17th birthday.
You can apply for your first provisional driving licence for a car, moped or motorcycle using the government's secure and easy to use online service at: gov.uk/apply-first-provisional-driving-licence Or the application form (form D1) can be obtained from your local Post Office if you would like to apply by post.
The Theory Test
Before you apply for your theory test you will need a provisional licence. The website gov.uk will give you all the information you need to know. We suggest that you only book your Theory Test through this website, as there are rogue traders out there offering to book for you at inflated prices (the current fee is £23.)
The Practical Test
The practical test will last approximately 40 minutes beginning and ending at your local Driving Test Centre. Throughout the drive, you are permitted a maximum of 15 driver faults. A serious or dangerous fault would result in a fail. We will work with you to agree on a test date, making sure you feel ready and ultimately confident to drive alone. We will do practice mock-tests so we can focus on any areas that need brushing up before test day. We are happy to book a driving test on your behalf, but if you would like more information go to: gov.uk. The current test fee is £62.00 weekdays and £75 evenings and weekends. 
The Pass Plus Course
Pass Plus is an established training course aimed at new drivers. It was designed by the Driving & Vehicle Standards Agency (DVSA) with the help of insurers and the driving instruction industry. Statistics show that new drivers are more likely to have an accident in the first two years after passing their test. This is because of their lack of driving experience.
Pass Plus builds on your skills and knowledge. It will teach you how to anticipate, plan for and deal with all kinds of hazards, to help you become a more confident driver. You can take a Pass Plus course at any time. However, it's mainly aimed at new drivers in the first year after passing their test. Some insurance companies may offer a discount on successful completion of the course. Check out gov.uk/pass-plus if you would like more information.
Pass Plus takes at least 6 hours and consists of six modules about driving in different conditions:
• in town
• in all weathers
• on rural roads
• at night
• on dual carriageways
• on motorways
Your Local, Professional Friendly Driving Instructor
We are quite happy to pick you up and drop you off anywhere in the local area, school, college, work or shops.
Flexible Lesson Times
Our Lesson times are 9am to 10pm Monday to Thursday and 9am to 9pm Friday to Sunday meaning you can fit the lessons around your weekly schedule.
We Put You At Ease
We make sure that the lessons are enjoyable, so that you learn to drive in a relaxed atmosphere.
Excellent Value
We offer prices which are competitive with any local business, plus we are fully insured, including £1million Public Liability.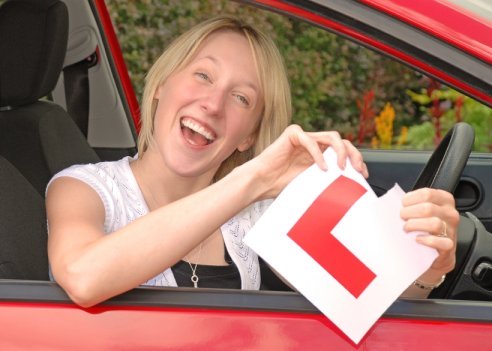 Prices
£22.00 per Hour, £33.00 per 1½  Hours
Subject to change, dependent upon fuel prices
Discounts
Discounts for block bookings and recommending friends
Gift Vouchers
Available for Birhdays, Christmas etc.
Need More Information
Call and ask us about our Intensive Courses, Motorway Lessons, Eco-Driving lessons, Student discount, Refresher courses and Theory test help.